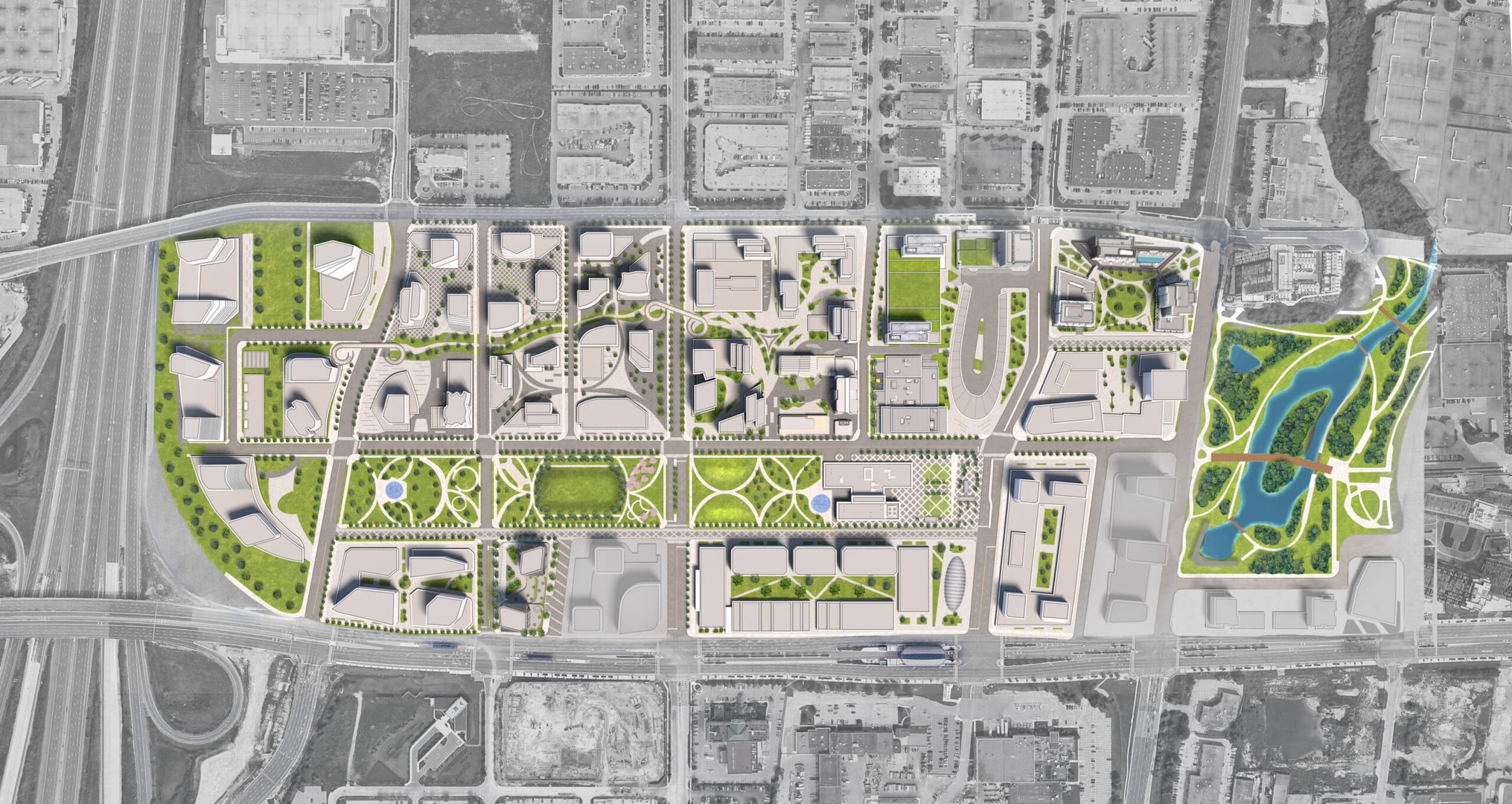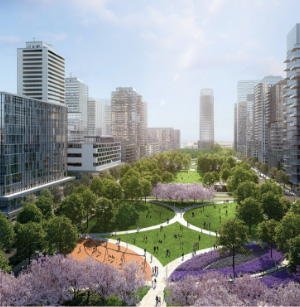 9-ACRE CENTRAL PARK
In the heart of the SmartVMC, the 9-acre park designed by acclaimed landscape architect, Claude Cormier, will allow residents to connect with the outdoors and each other.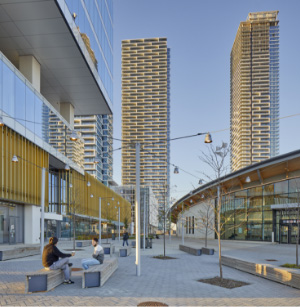 REGIONAL BUS TERMINAL
Connected to anywhere in the GTA, the SmartVMC Bus Terminal, services the region's main transit providers: YRT, Züm and GO.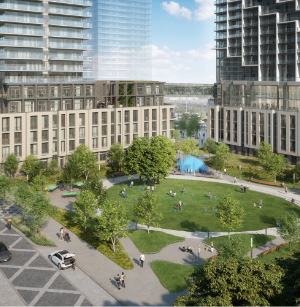 PARKS & TRAILS
Pedestrian-focused greenspace is woven throughout SmartVMC enhancing the lifestyle of its residents.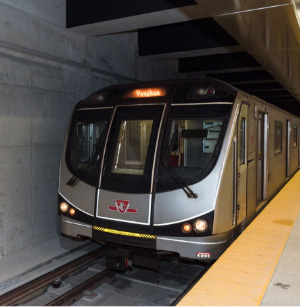 TTC SUBWAY
Onsite TTC subway gives commuters easy access to downtown Toronto via the University subway line, connecting to Union Station in 40 minutes.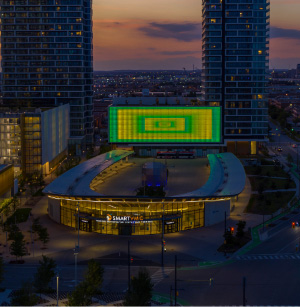 PXL GALLERY
PXL Gallery, Canada's largest LED art installation, is a luminous beacon for the City of Vaughan and beyond.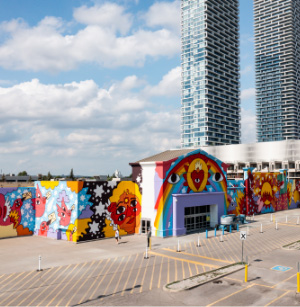 ARTWALK MURALS
Defining SmartVMC's new art district, a roster of acclaimed international and local artists have infused creativity into SmartVMC with a world-class, 30,000 sq. ft. mural.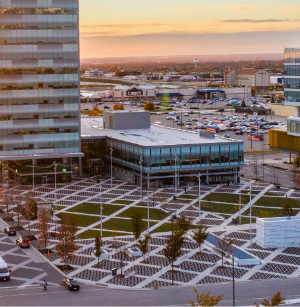 TRANSIT SQUARE
Designed to bring people together through urban programming, Transit Square is a 49,000 public, outdoor event space hosting activations and events for the community.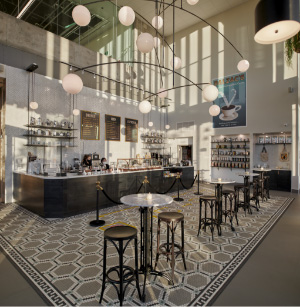 BALZAC'S COFFEE
Located in the base of the PwC/YMCA mixed-use tower, Balzac's is a urban café experience where residents can caffeinate and fuel up.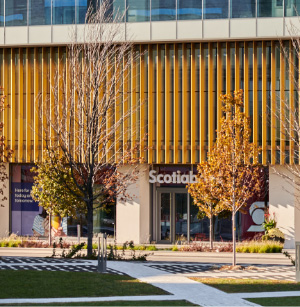 SCOTIABANK
Essential services including banking are all within reach at SmartVMC.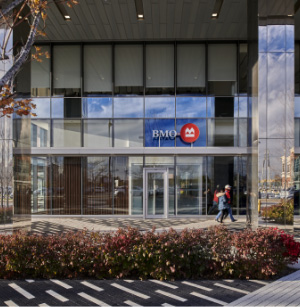 BMO
SmartVMC is host to services including baking, making day-to-day errands effortless.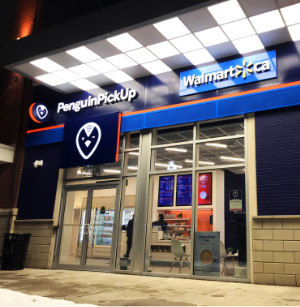 PENGUINPICKUP
Just steps from the TTC subway, PenguinPickUp is a free pick up location for online delivery orders. From an IKEA couch to farmers' market groceries, deliveries are just around the corner.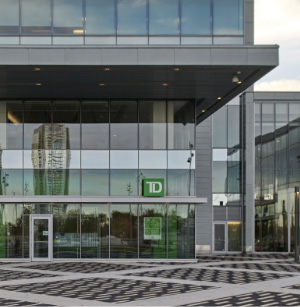 TD BANK
Checking things off your to-do list is easy for residents when services like banking are steps from your front door.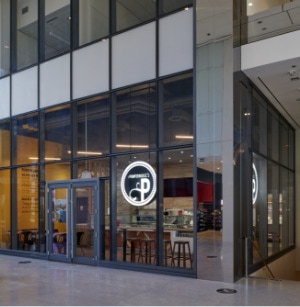 PUMPERNICKEL'S
Grab a bite to eat or grab a party tray for entertaining, Pumpernickel's offers a selection of convenient, express, take-out and dine-in options.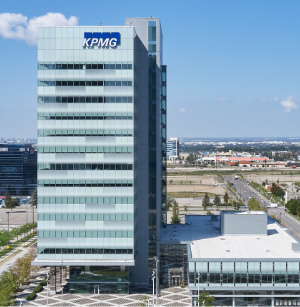 KPMG TOWER
The KPMG Tower is a 15-storey, LEED Gold certified, Class-A, 355,000 sq. ft. office tower that is fully leased to the world's best known companies such as KPMG, Harley Davidson, Miller Thompson LLP, GFL, FM Global, BMO, TD Bank and Mark Anthony Cosmetics.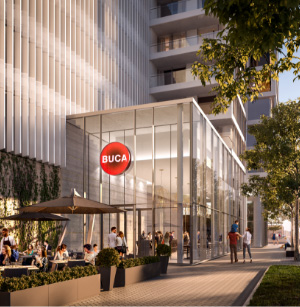 BUCA
Opening in 2022, BUCA will offer residents an internationally celebrated Italian dining experience, steps from their front door.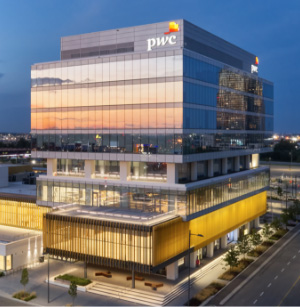 PWC/YMCA
This mixed-use tower not only features offices for renowned Canadian firm, PwC, but also a 77,000 sq. ft. YMCA and brand new Vaughan Public Library.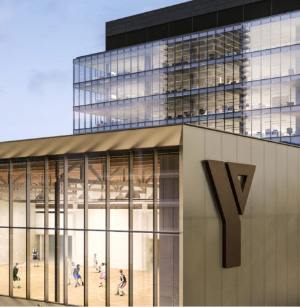 YMCA
77,000 sq. ft. recreation facility includes a pool, fitness studio, conditioning area, youth zone, gym, community rooms and daycare.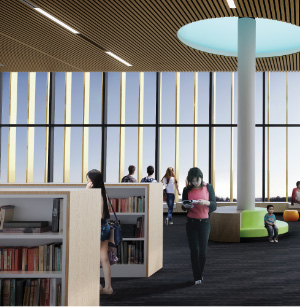 VAUGHAN PUBLIC LIBRARY
Home to the newest library in Vaughan, SmartVMC residents have onsite access to services and resources provided by the city, right at their fingertips.